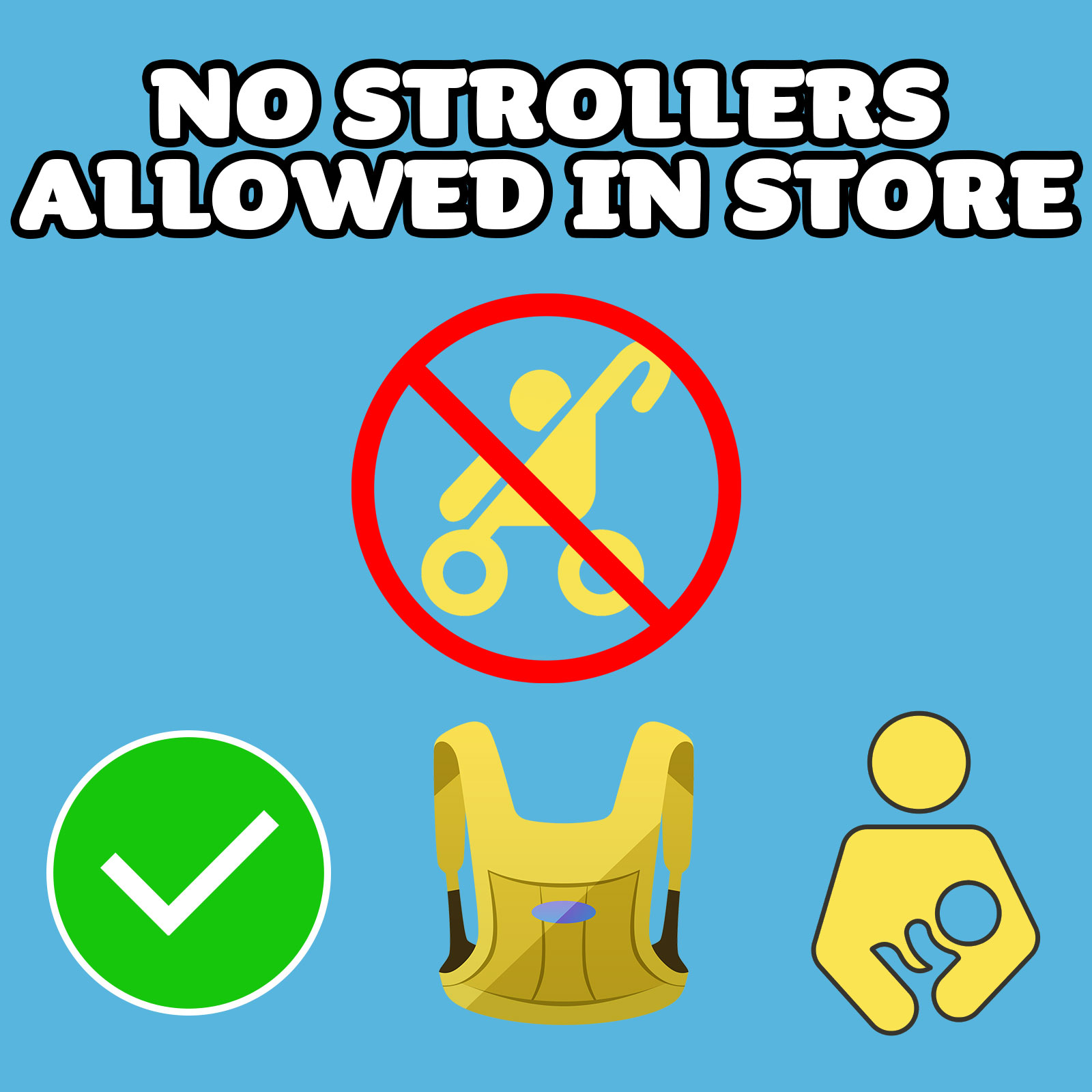 Strollers are not allowed in the store.
This is for the safety of your child and other customers. Strollers can be a tripping hazard, and they can also block aisles and make it difficult for other customers to move around.
If you need to bring your child with you, we ask that you please carry them or use a carrier. We apologize for any inconvenience this may cause.
Thank you for your understanding.