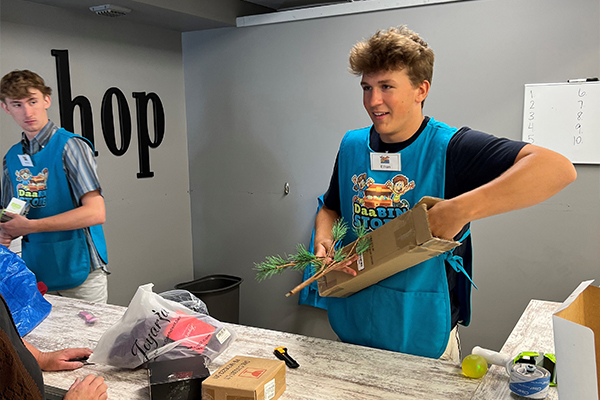 HONEST SAVINGS
We don't believe in funny business at DaaBIN Store. We want Daa savings to be fair! Want Daa first dig? Wake up early, pack snacks, and be Daa first in line or buy DaaPass. We don't do sneak peeks- not even for friends or family. None of our products are staged, from Daa expensive items to Daa knick-knacks, it's all real! If you don't trust us, you need to come and check it out for yourself.
INVENTORY CHANGES WEEKLY
Inventory at DaaBIN Store changes weekly. Every Thursday & Friday, we are closed to allow for restocking. On Saturday, Daa deals begin and get cheaper as Daa week goes on. Our inventory is unpredictable! Whatever comes off Daa semi-truck, you get to dig for. Name brand phones, gaming systems, tablets, cameras, tools, small appliances, clothing, toys, we have it all!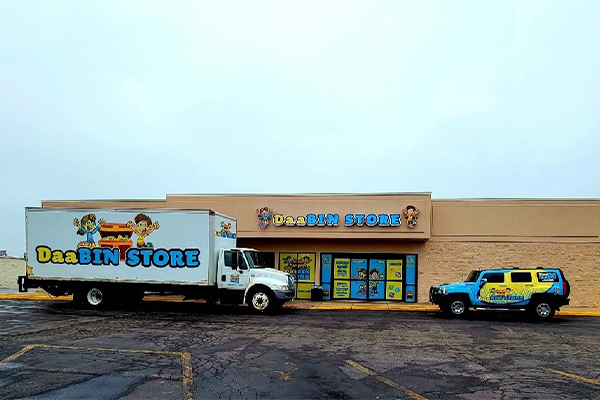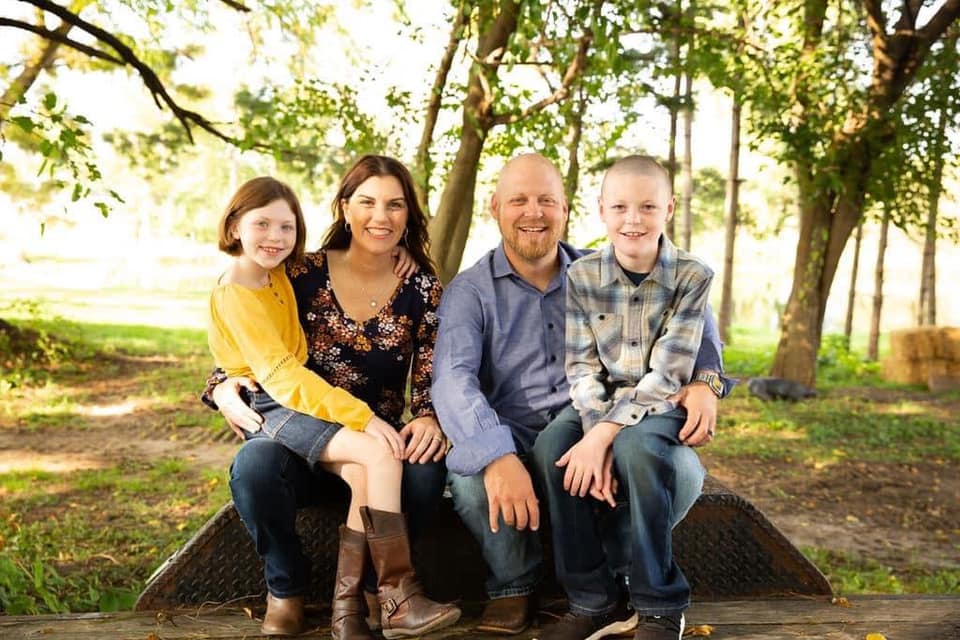 FAMILY OWNED
For those of you that may not know our family, we are Delaney, Amanda, Andy and Beau (The DaaB in the DaaBIN Store). We own 3 companies in addition to this: Weicks Media, 12 Hour Auctions, and Wolfpack Racing. Our children go to school in Cedar Falls, IA and our family is very active in advocating for inclusion and helping children with intellectual disabilities through our non-profit Beau's Beautiful Blessings. We were one of the families involved in the building of the fully inclusive playground- The Place to Play Park in Cedar Falls.
Andy and I wanted to make sure that through this new endeavor, we worked with the community to hire intellectually disabled adults and pay them a REAL wage. This provides job training, a sense of belonging and self worth and provides us with incredible employees. Inclusion will always be important to us. If anyone has experience with working with local agencies or organizations please reach out to us.
So, if you come into the store and you see the young man in this photo, his name is Beau (Bo) and he was born with a rare genetic condition. He's nonverbal, he tends to drool a lot and may squeal or get scared sometimes but he will make your trip to DaaBIN Store memorable! Say hi to him, smile. Most all the time he will be the joy you didn't know you needed in your day – and his sister Delaney is his best advocate, friend, and best little human we could ask for.
We look forward to meeting your family as you shop at DaaBIN Store!