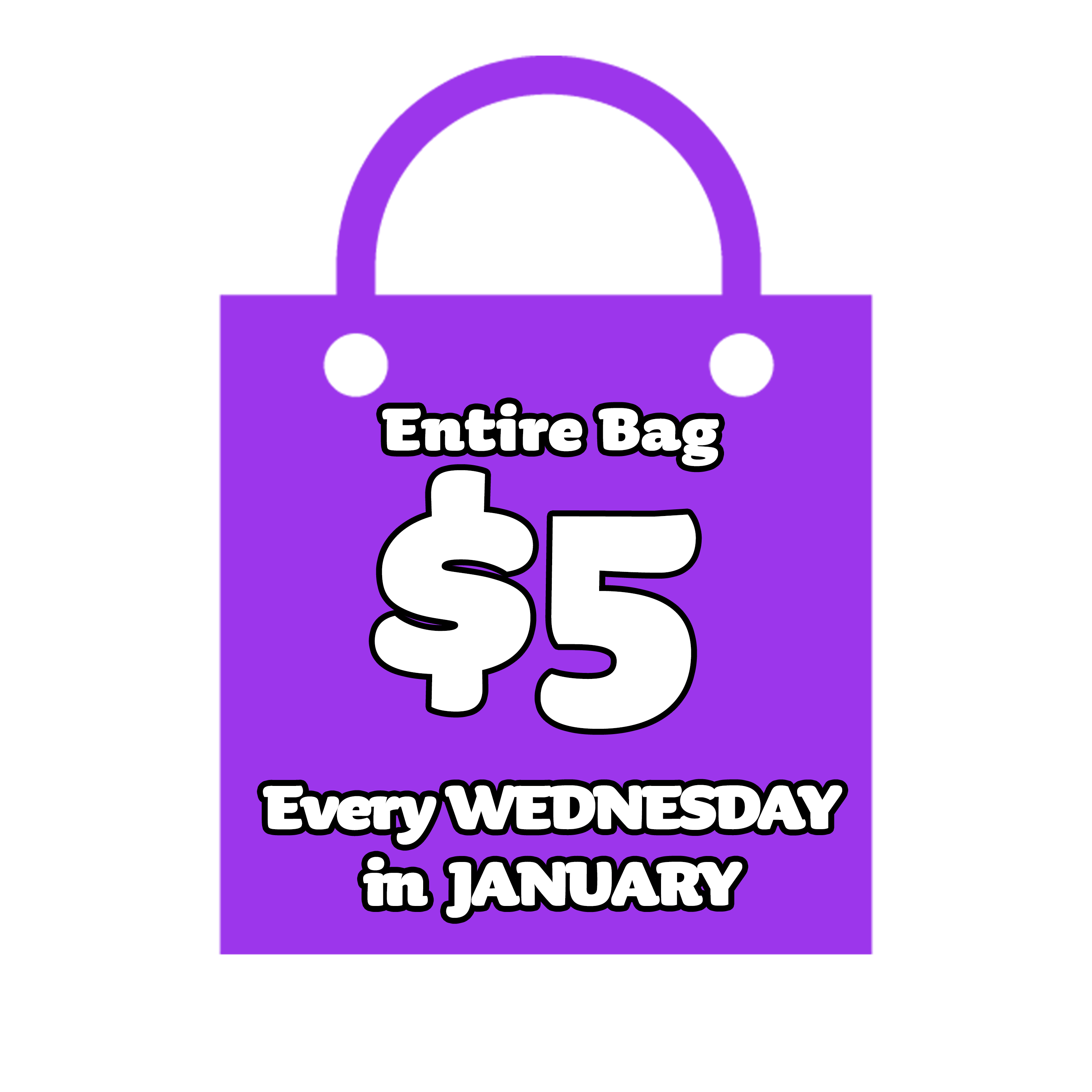 $5 Bag Day Every Wednesday in January!
Special Announcement
We have a HUGE announcement for 2022! As you know, at DaaEnd of November we introduced a special $5 bag day.  It was a HUGE hit. Ever since then, people have been asking us to bring Daa$5 bag day back.
We listened!  To start DaaYear off right, we will be having a weekly $5 bag day for DaaEntire month of January!  So, how exactly does bag day work?
How Bag Day Works
At DaaBIN Store, every Wednesday is bag day. Wednesday is Daa last day to shop DaaBINS before they are completely emptied and restocked.  We are open from 11 am – 4 pm on bag day.
DaaItems go quick, and it's very common that we are down to only one bin by 1 o'clock.  You want to plan ahead if you are shopping on bag day. To get DaaBest selection, you want to be there when we open.   When you come in, you are provided a bag. You can fill DaaBag with as little or as many products as you would like. DaaBag full of items normally costs $10, but for DaaMonth of January, it is only $5!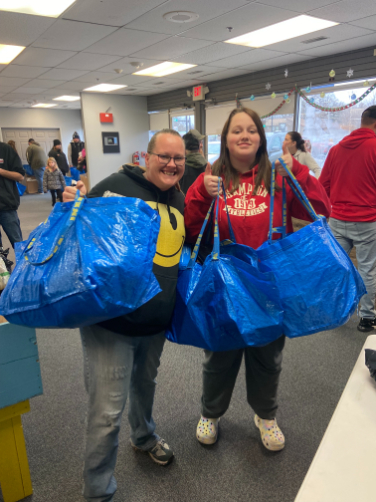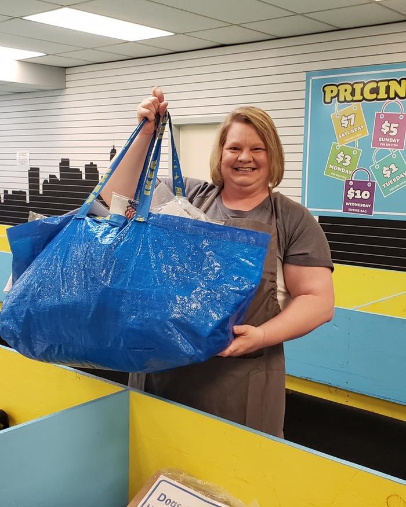 DaaBags
We all can agree, $5 bag day is awesome, but what do these bags look like? We aren't giving you sandwich bags or grocery sacks. We provide you with a massive Ikea bag! DaaBags are 19 gallons and measure 21 ¾" X 14 ½" X 13 3/4 ", to be exact. DaaBags are extremely heavy-duty, so they won't give out as you pack them full.
Stop by and see us in January for $5 bag day! Get directions to our Waterloo, IA Store here.