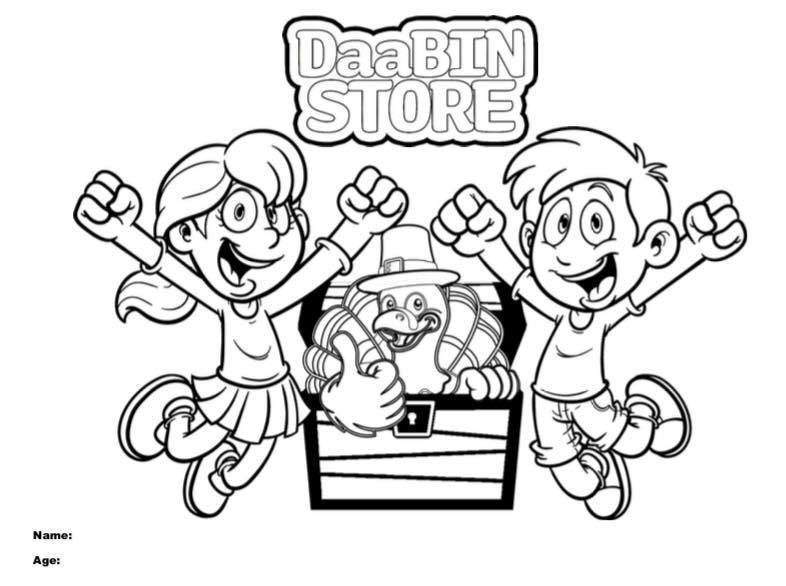 DaaThanksgiving Coloring Contest!
11/27/21 Update:
DaaWinners:
Our coloring contest grand prize winners! They each received $100 along with their gift basket of goodies! These winning coloring pictures were chosen by Delaney (the D in DaaBIN) who is Daa owner's daughter and you'll often see her at Daa front registers.
Age 3-6 years: Paxton
Age 7-9 years: Aadyn
Age 10-12 years: Ari
Congratulations to our winners! We will have another coloring contest at Christmas time so watch for those announcements as we get closer to Christmas.
11/11/21 – Have Daa kids color our Thanksgiving coloring page and bring it into Daa store by November 20th. A winner from each age group will be announced on Black Friday. There is a $100 gift card in each gift basket along with other items, including pop-it's! Stop into Daa store to check them out.
Age Groups:
3-6
7-9
10-12
Please write your child's name & age on the front of the sheet and your contact information on the back.